Name: Mr. Sudhir Gulabrao Chavan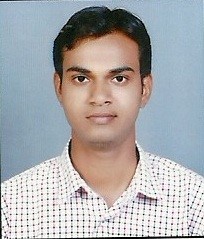 Designation: Lecturer in IT                                                            
Education Qualification: ME (Soft. Engg.)                                               
Teaching Experience: 6 yrs.                                                                                    
Date of appointment: 28/09/2018
Subjects Taught:
1. Software Engineering
2. Information Security
3. C Programming
4. Java Programming
Training attended in Last 2 years:
1. Induction program phase I
2. Big Data & Cloud Computing
3. Machine Learning
PUBLICATIONS:-
1. S. G. Chavan, Prof. V. B. Patil "Cost Optimized Data Access for Search Computing" in 3rd Elsevier International Conference of elson Recent Trends in Engineering & Technology (ICRTET'2014) of March issue 2014.
2. S.G. Chavan, Prof. V.B.Patil, "Cost Optimized Data Access with Rank-Join" in International Journal of Science and Research (IJSR), ISSN (Online): 2319-7064, (IJSR Volume 4 Issue 7, July 2015).