Name – V.D.KALE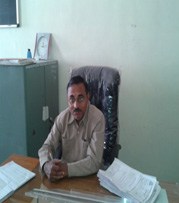 Designation – H.O.D/Lecturer in Computer Engineering                                                                    
Education Qualification - B.E. (COMPUTER TECH.),M. E. (CSE).
Teaching Experience – 26 years
 Industrial Experience – NIL
 Date of appointment –  21-03- 2001
 Subjects Taught – S/W ENGG.,STE,CHM,CNE, MAN,BSC,N/W MANAGEMENT.
Training attended in Last 2 years -1.INTERNET OF THINGS.                                                                
Paper Published –Performance analysis of selective encryption algorithms for wireless sensor Networks.