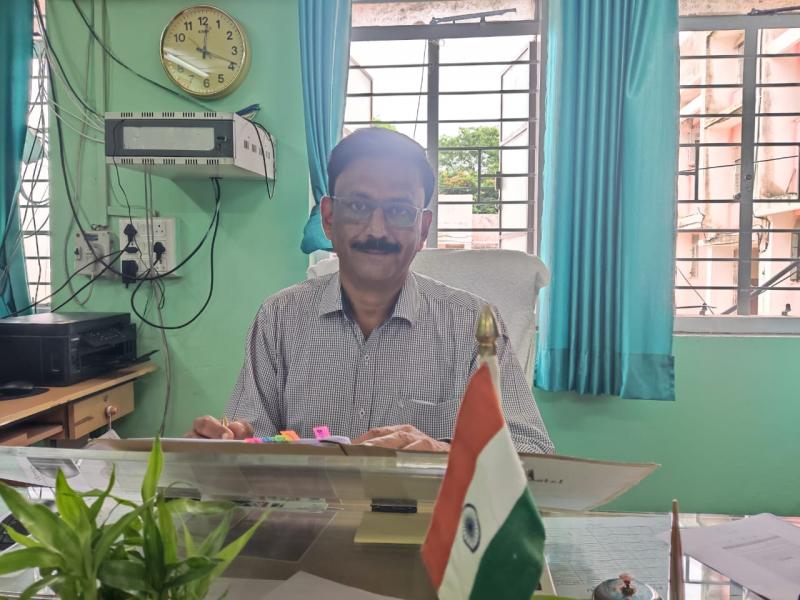 Greetings and a very warm welcome to GP Hingoli !!!
In this era of Globalization & Multi-Dimensionalisation of education, the obvious focus is on the quality of education. There is no single yardstick of quality. A good technical institution strives continuously to adopt the new technologies for sustenance and enhancement of quality in teaching learning field.
Let us not think of education only in terms of the cost, but rather in terms of the infinite potential of the human mind that can be realized through education. Let us think of education as the means of developing our greatest abilities because in each of us there is a private hope and dream which if fulfilled can be translated into benefit for everyone and also for greater strength of our Nation.
This Institute works diligently to realize its mission of providing the best teaching learning, environment to students alike, and to supply students basics of modern knowledge and high values. Our institute focuses on taking all the possible efforts for creating versatile students who will be able to sustain in challenging conditions of respective career fields.
Our Committed faculty and competent staff aims to provide an excellent platform for enhancing student's knowledge base, skills and personality to accept the challenges and changes in corporate world. We will continue to maintain the values and traditions of our institute so as to develop students who will play a vital role in nation building.
Mr. Bhaskar Deosarkar